This Ultra Persuasive Hybrid Technology
Makes Closing Local Clients For $1k-$3k Paydays Child's Play!
Get Started Today And You Could See Results In As Little As 7 Days.  Beginners Included.
What If I Could Make Local Businesses Seek You Out And Offer You Cash Without You Ever Worrying About The Fear of Rejection?
We've Removed The Hard Part And The Heavy Lifting. 
As A Matter of Fact…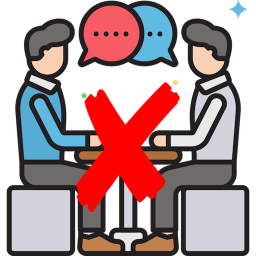 There's no need to convince business owners to talk to you.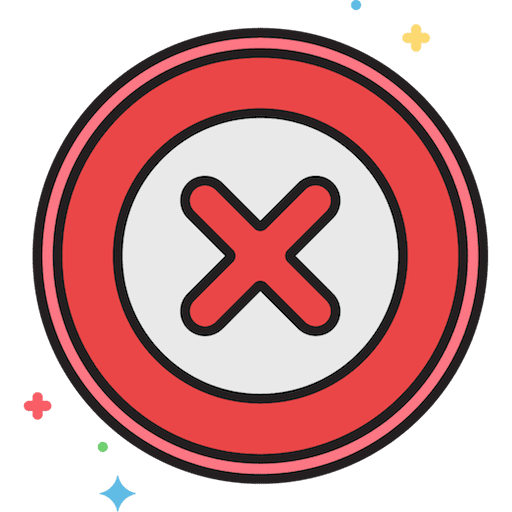 There's no more need to cold call or even send cold emails.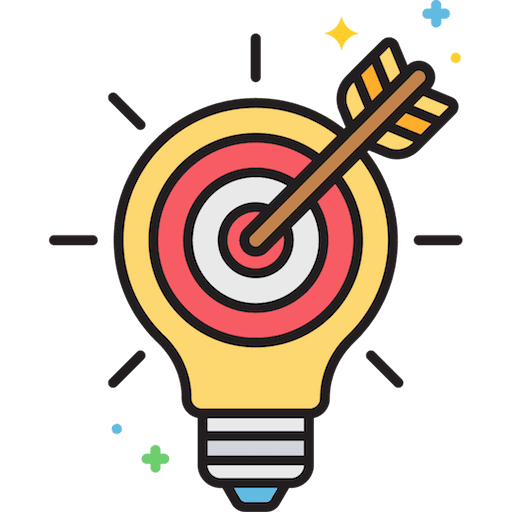 There's no guesswork involved.

Interested?   Read On For More Details…  
Still Struggling To Turn Leads Into Hefty Paychecks?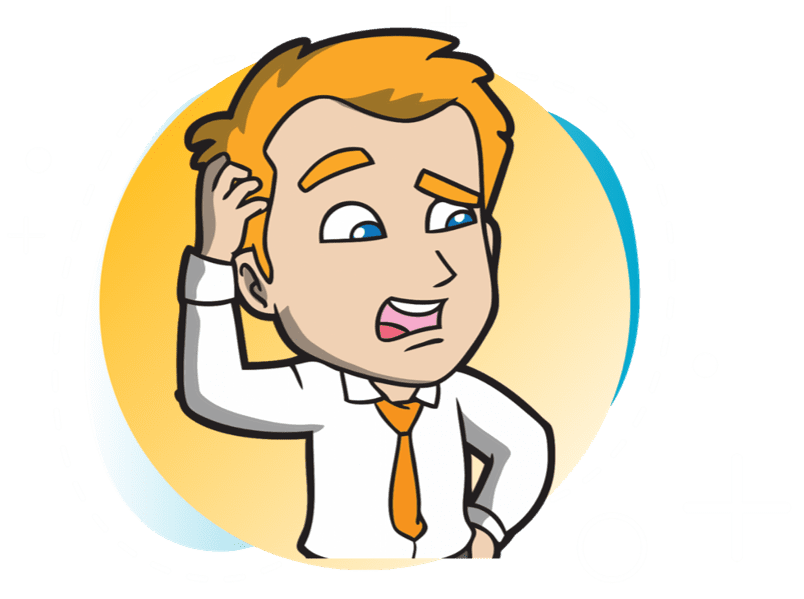 If you've tried your hand at selling services to local business owners, but have failed miserably, then I've got some great news for you today.   
Most likely, you've been rejected over and over.  And even if you were able to speak with a busy business owner, you probably heard the same ol' reply…
"Let me think about it."  Or.. "I'll have to get back to you on that…"  But yet they never do.
That's because you don't have the right tools necessary to make these local business owners come to you with cash in hand.
But today, that's going to change.  I'm going to put the power of closing deals with local business owners in your hands.  And you'll be able to close deals regularly like clockwork.
We're Even Profiting From This Industry Ourselves…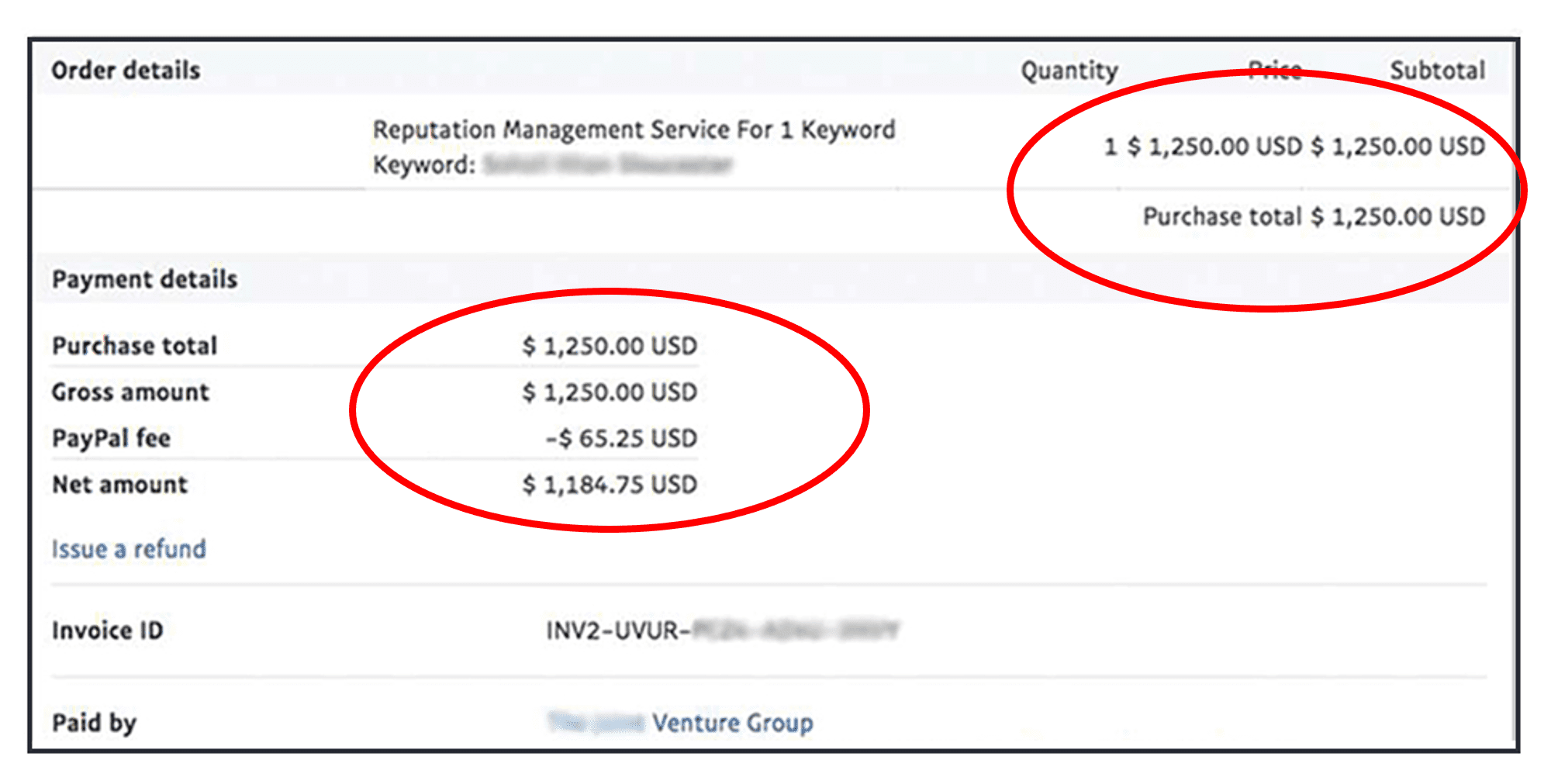 If You Want To Make BIG Money From Local Marketing, You've Got To Sell Reputation Services.  Period.s.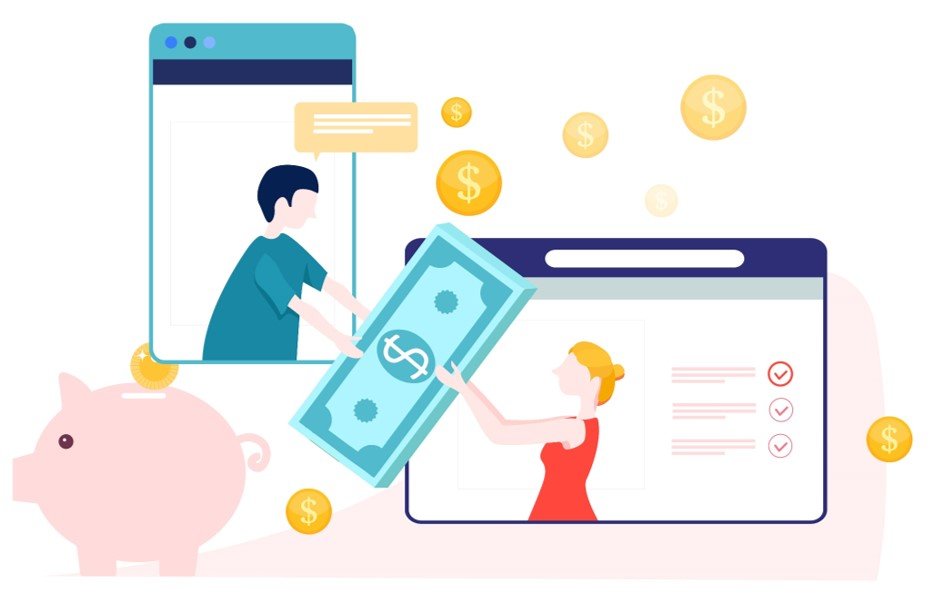 Hey, I'm not knocking those who try to sell a social media post here and an email there to local businesses.
But if you want to make any real MEANINGFUL money from your local marketing efforts, reputation services is where it's at.
Just Take A Look At What Businesses Are Paying For
Reputation Services Today: 



As you can see, this is an amazing opportunity.  You only really need a handful of clients to live a good life.  However, I wish it were that easy to get these clients…
Here's The Problem:
You Have To Deal With a TON of Rejection.

(That's Unless You Learn To Adapt To What I'm About To Share!)
Friend, let me level with you.  While extremely rewarding and gratifying, trying to close local businesses can be tough.  You have to go through a ton of no's just to get a few maybes.  Not even yeses!  
So if you want to succeed, you need to have the emotional exterior of 10ft. thick lead wall. 
Because the rejection is real.  And no one likes feeling rejected.  It's this very reason why most fail terribly with their local marketing efforts.  But where those same people have failed, I'm going to hand you a solution today that's going to allow you to succeed easily.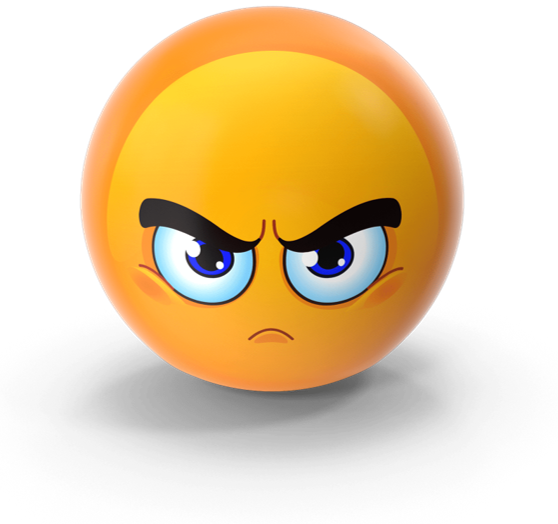 It Used To Be Difficult To Sell Reputation Services To Clients…Until Now!
I personally know the pain that people go through trying to succeed with local marketing.  That's why I gave a long hard look at selling reputation services. It was the perfect answer to making a substantial income that I was looking for.
But even then, I didn't want to keep trying to convince business owners to speak with me.  I wanted a way that I could make those same business owners come to me and ask me for help. 
When that happened, I wanted them to basically convince themselves to sign up for my services no matter the cost. 
So I got to work developing a system and software that allowed me to do just that.  This system would have to tap into an UN-ENDING stream of leads and convince the local business owner to contact me.  
After much work and revamping.  I'm pleased to say I came up with a very persuasive hybrid technology that makes closing reputation service clients a breeze.
And I'd like to share it with you today…
The Solution?
Reputation Closer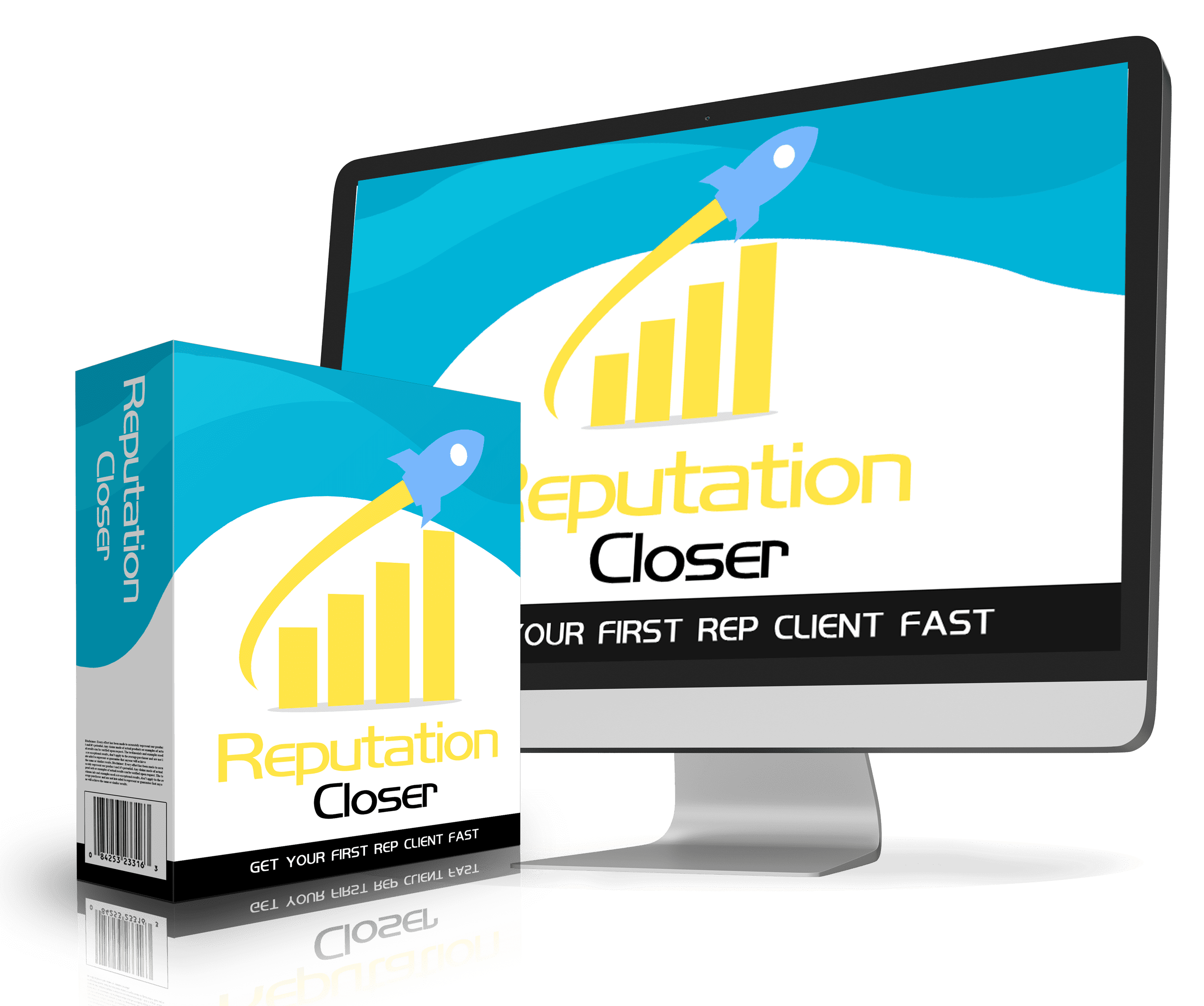 Reputation Closer's Hybrid Persuasive Technology Is The First of Its Kind and Helps Close Leads Easily Without A Single Cold Call From You!
So Who Is Reputation Closer For?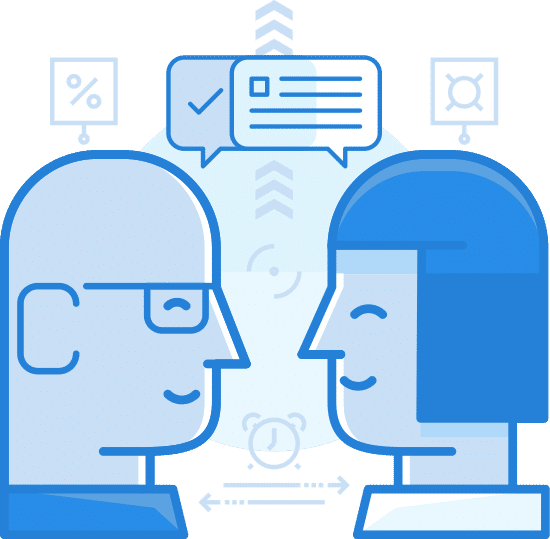 Existing Local Consultants 
If you're a local marketer, then this would present a great opportunity for you.  Selling these kinds of services are in demand because they affect the bottom line of every business.  By adding this to your agency and using my software, you could see a serious increase in income.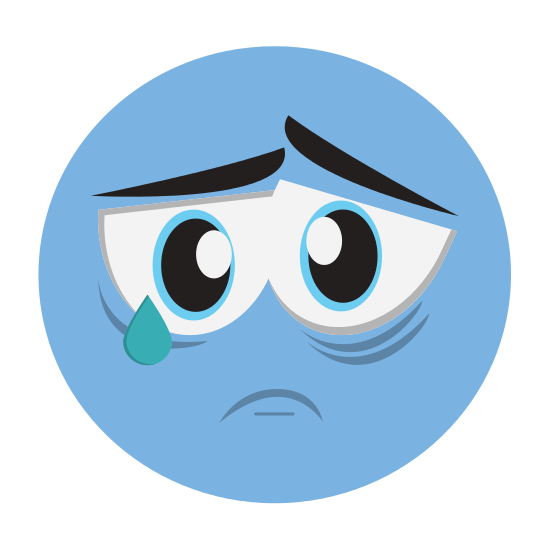 Struggling Entrepreneurs/Online Marketers

If you're struggling to see any meaningful income online, then this could be exactly what you need.  Unlike other loop holes and shelf life hacks, you'll be able to create a real business that pays top dollar with my software.
Reputation Closer Finds Tons of Profitable Leads In Only A Three Simple Steps….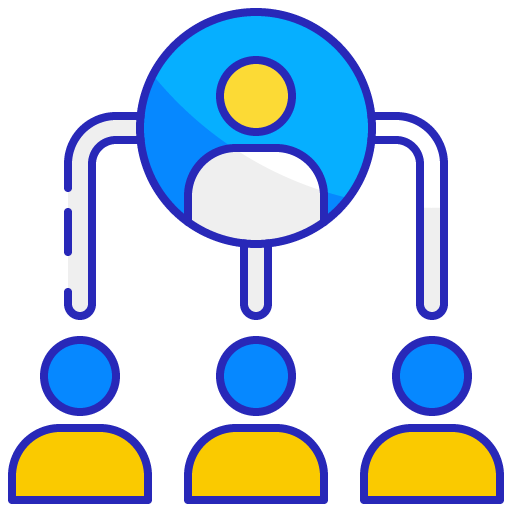 Using Reputation Closer is as easy as pie. 
You only need to follow a few simple steps:

Select Your Lead Engine Module and Enter Your Search Criteria (Google Maps, Yelp, and Facebook Are Included)
Select The Leads That Need Your Help, Send Them An Email Using The Hyper Persuasive Technology From Within The Reputation Closer Dashboard
The Local Business Owner Watches The DFY Presentation On The Hyper Persuasive Landing Page You Built With Reputation Closer and they contact you for help, you close the deal and get paid!
And that's it!
The persuasive hybrid technology included inside of Reputation Closer pretty much does all the heavy lifting for you.  
Take A Look At What Others Are Saying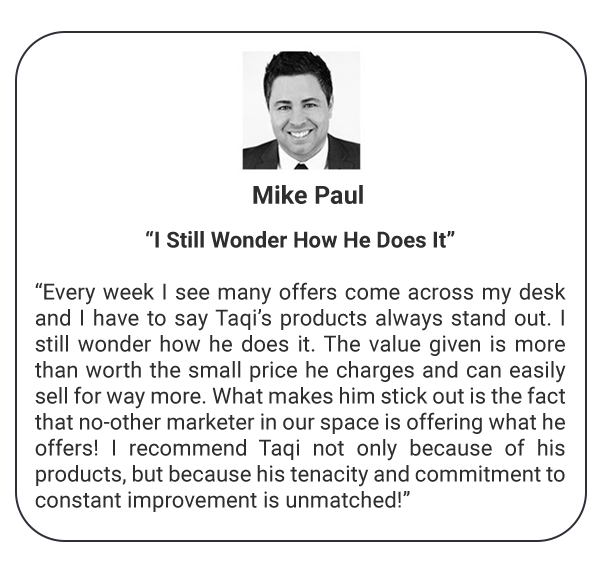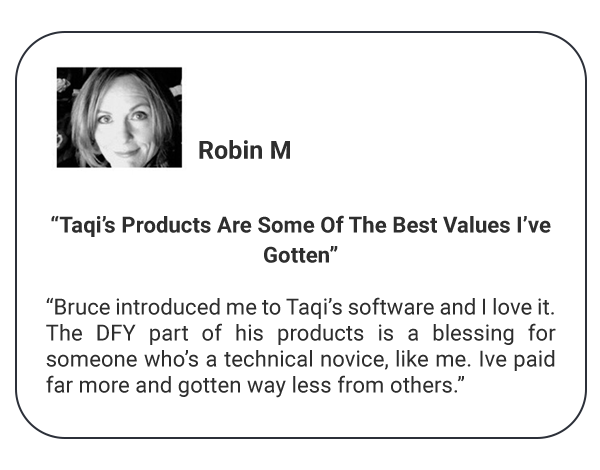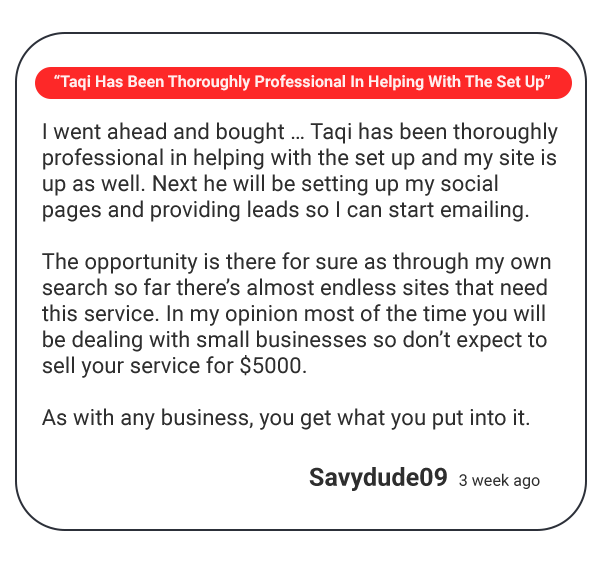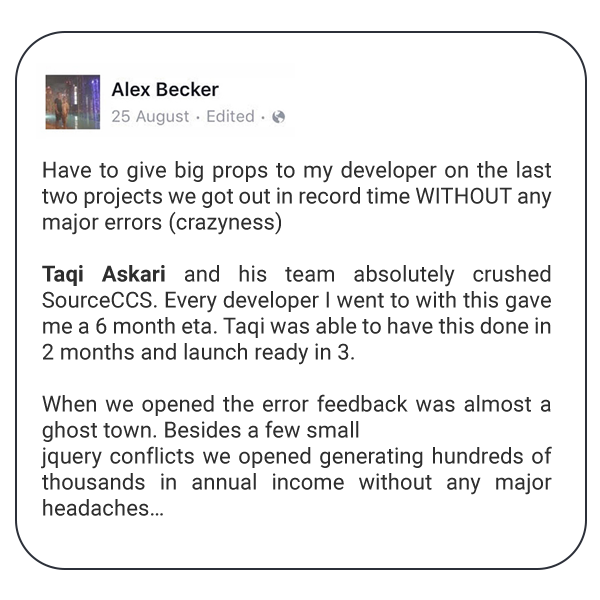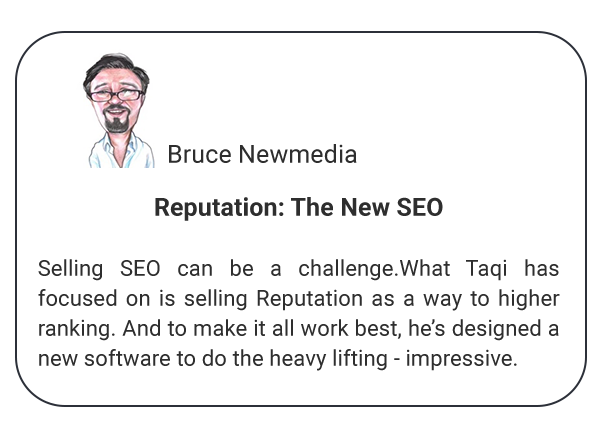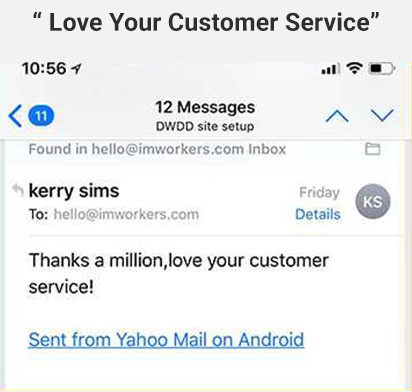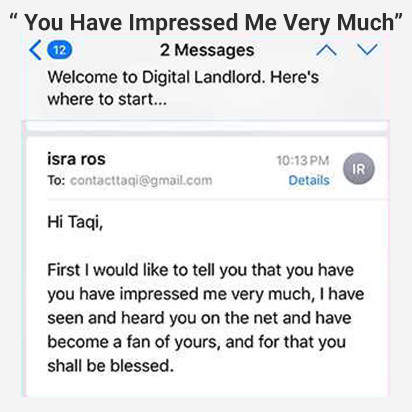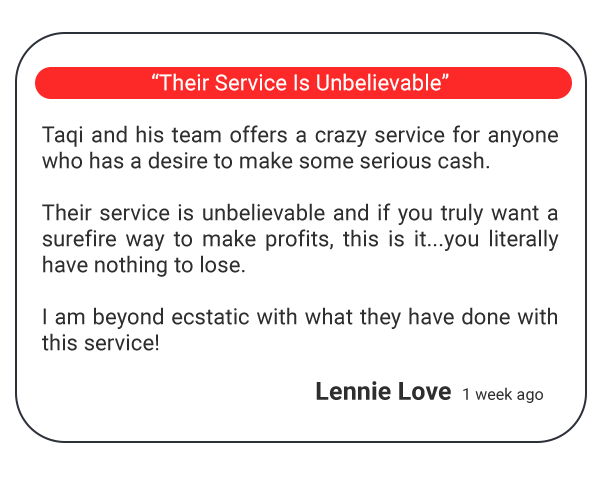 Want To See Reputation Closer In Action?
Here's What's You'll Get Access To When You Sign Up For Reputation Closer Today…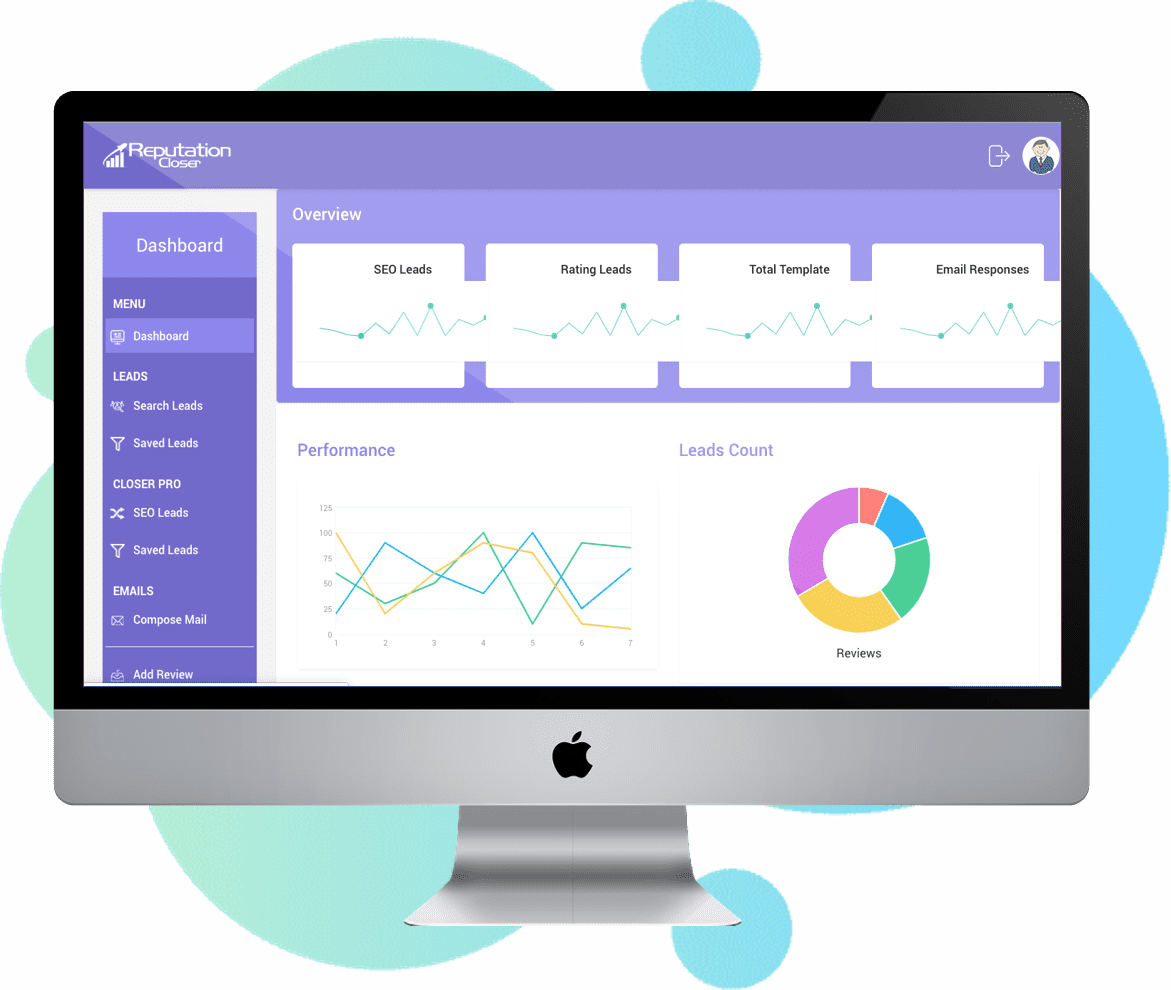 The Reputation Closer Mega Lead Finder Software
Inside your dashboard, you'll find all the leads that you could ever need.  Choose from Google Maps, Yelp, and Facebook for a plethora of local businesses you can do business with.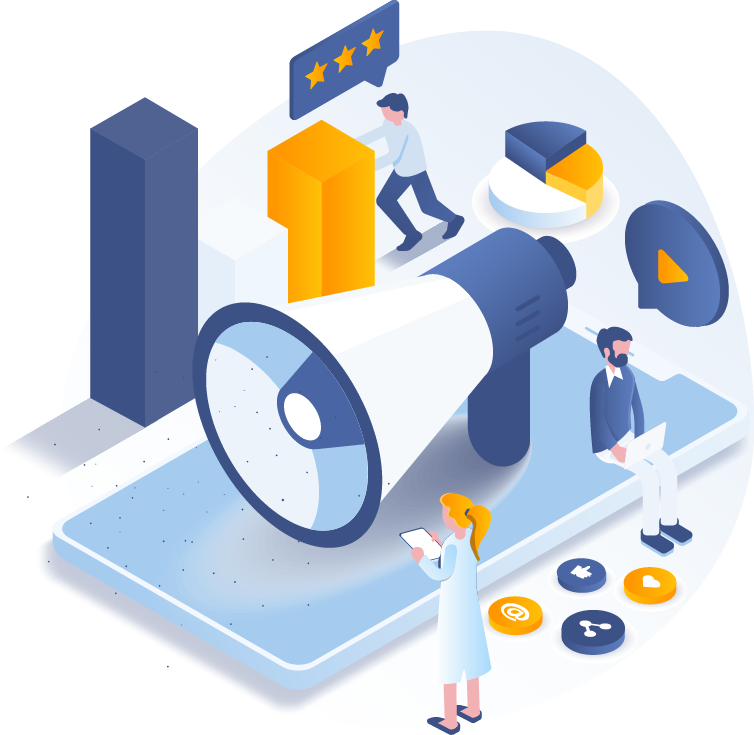 The Hybrid Persuasive Email Builder
This technology included lets you build amazing engaging emails that gets opened and noticed.   These emails have been crafted in a way that no client can ever ignore them.
All emails include dynamic tokens so when you send the email, Reputation Closer fills in these items for you and it's as if you're speaking directly to the business owner!   
Here Are a List of The Tokens Included: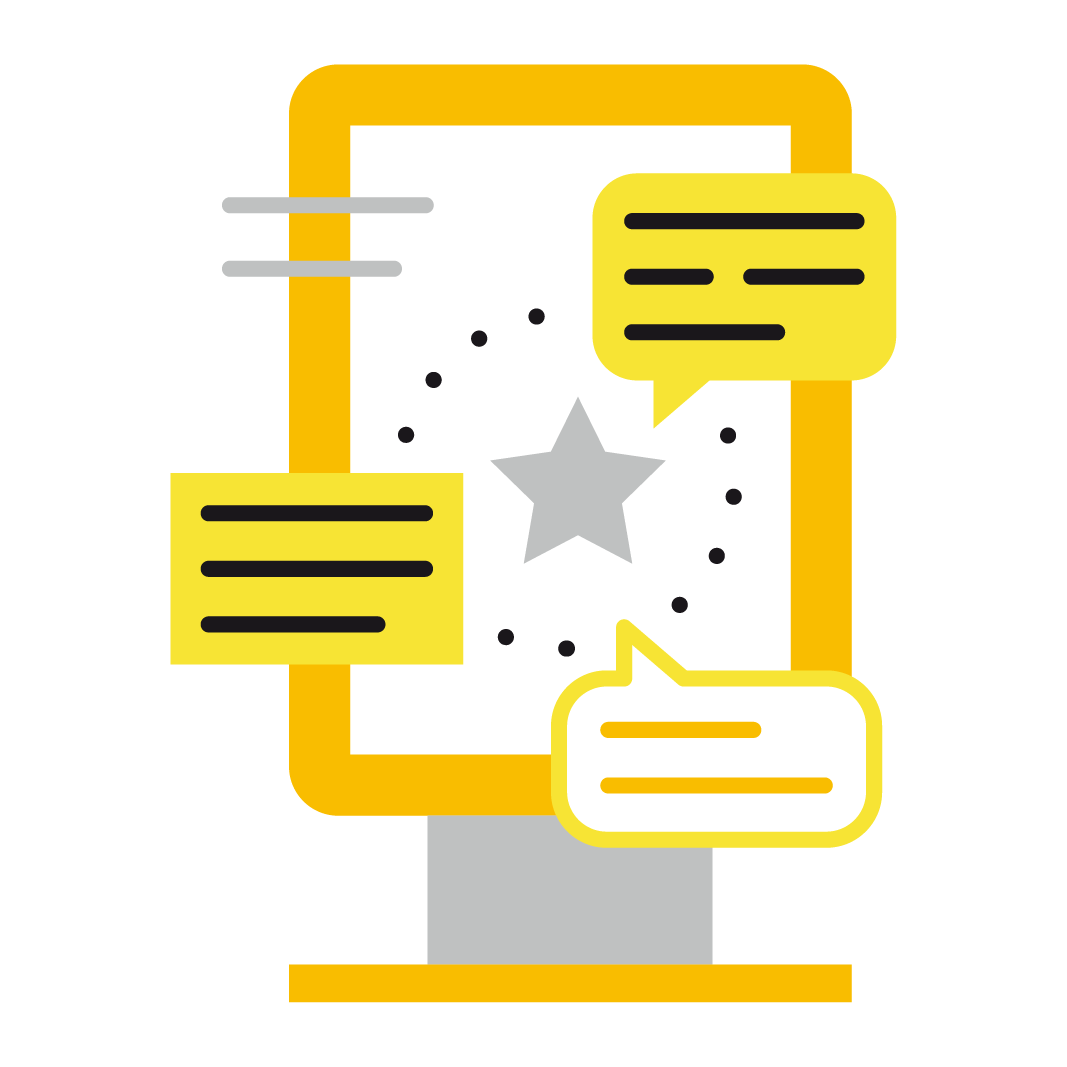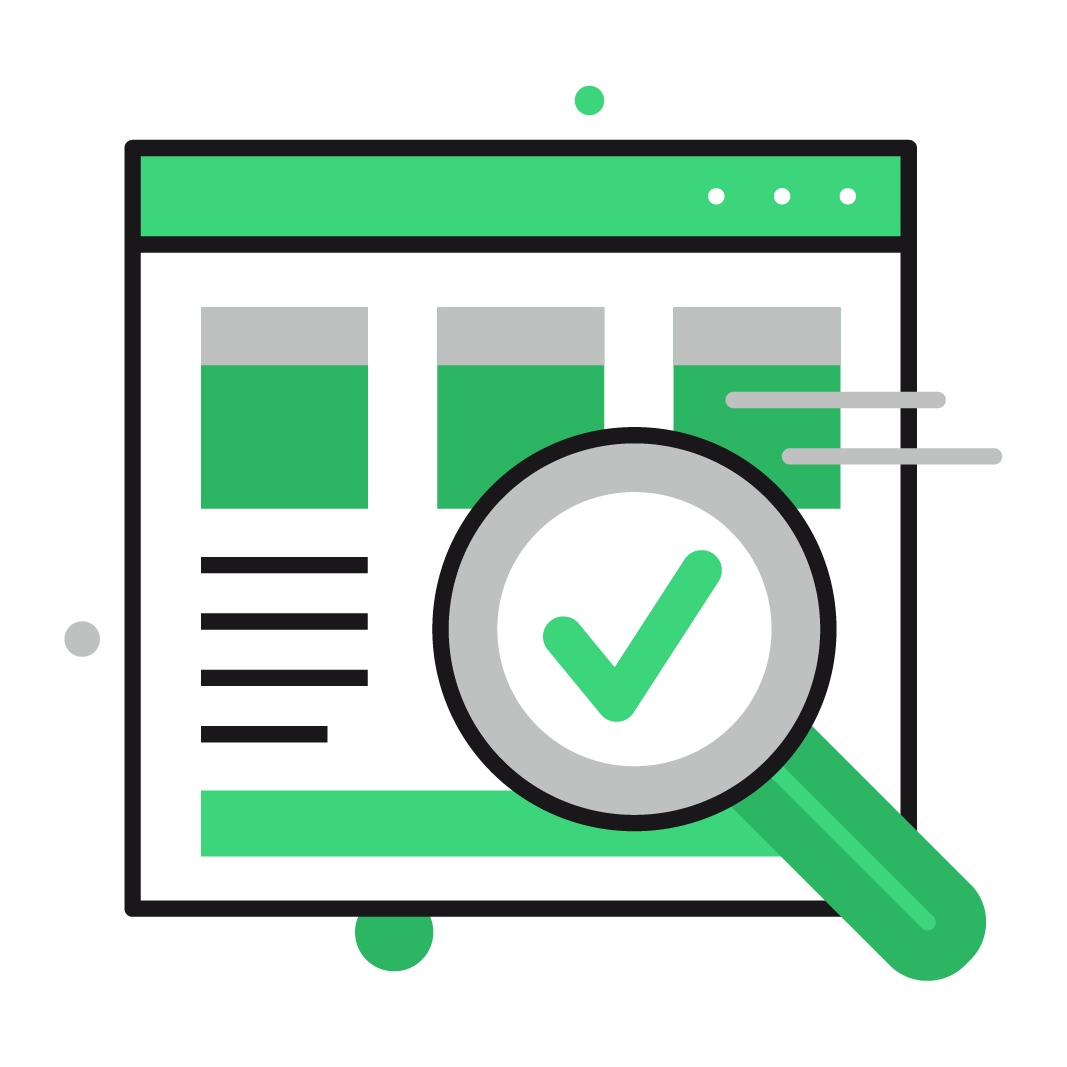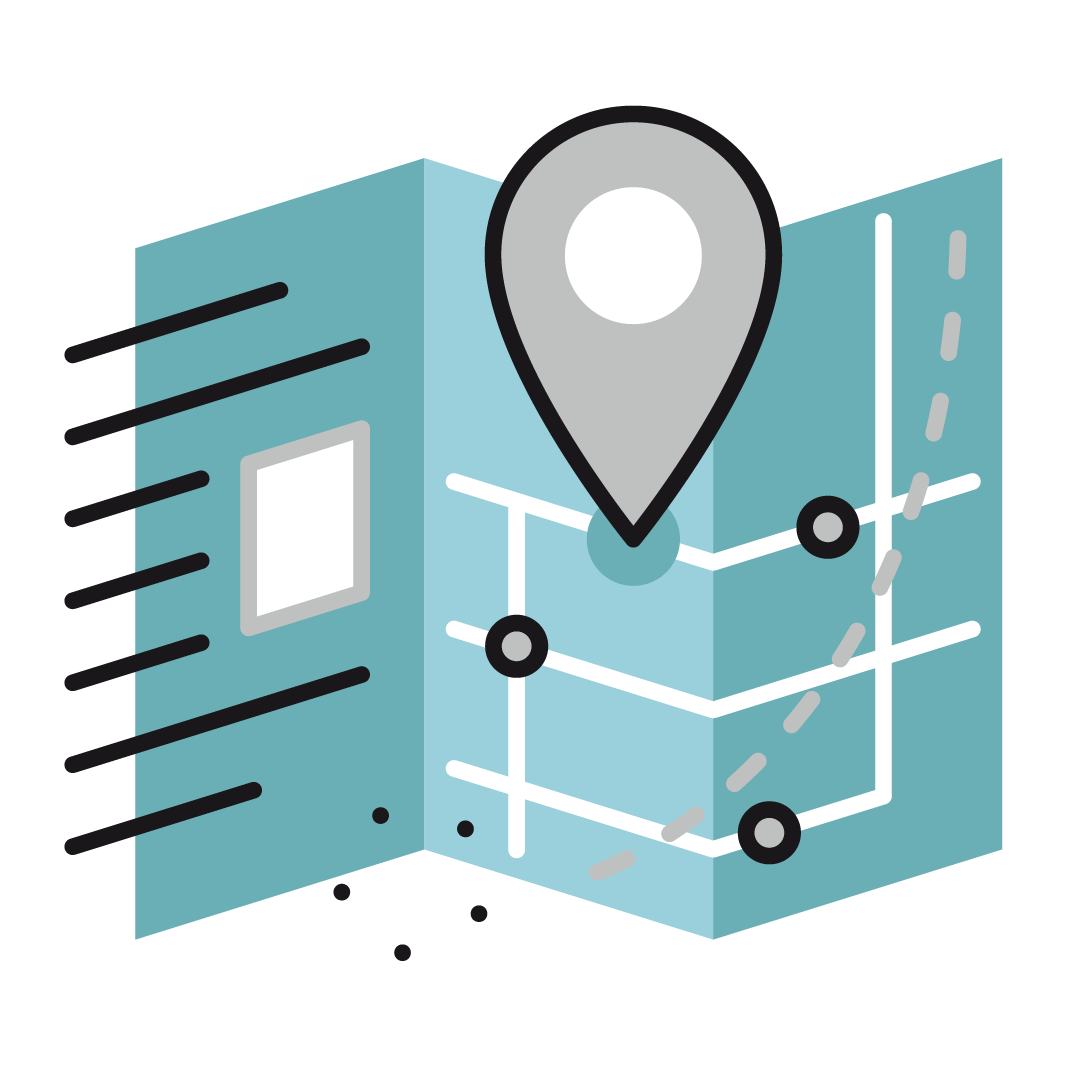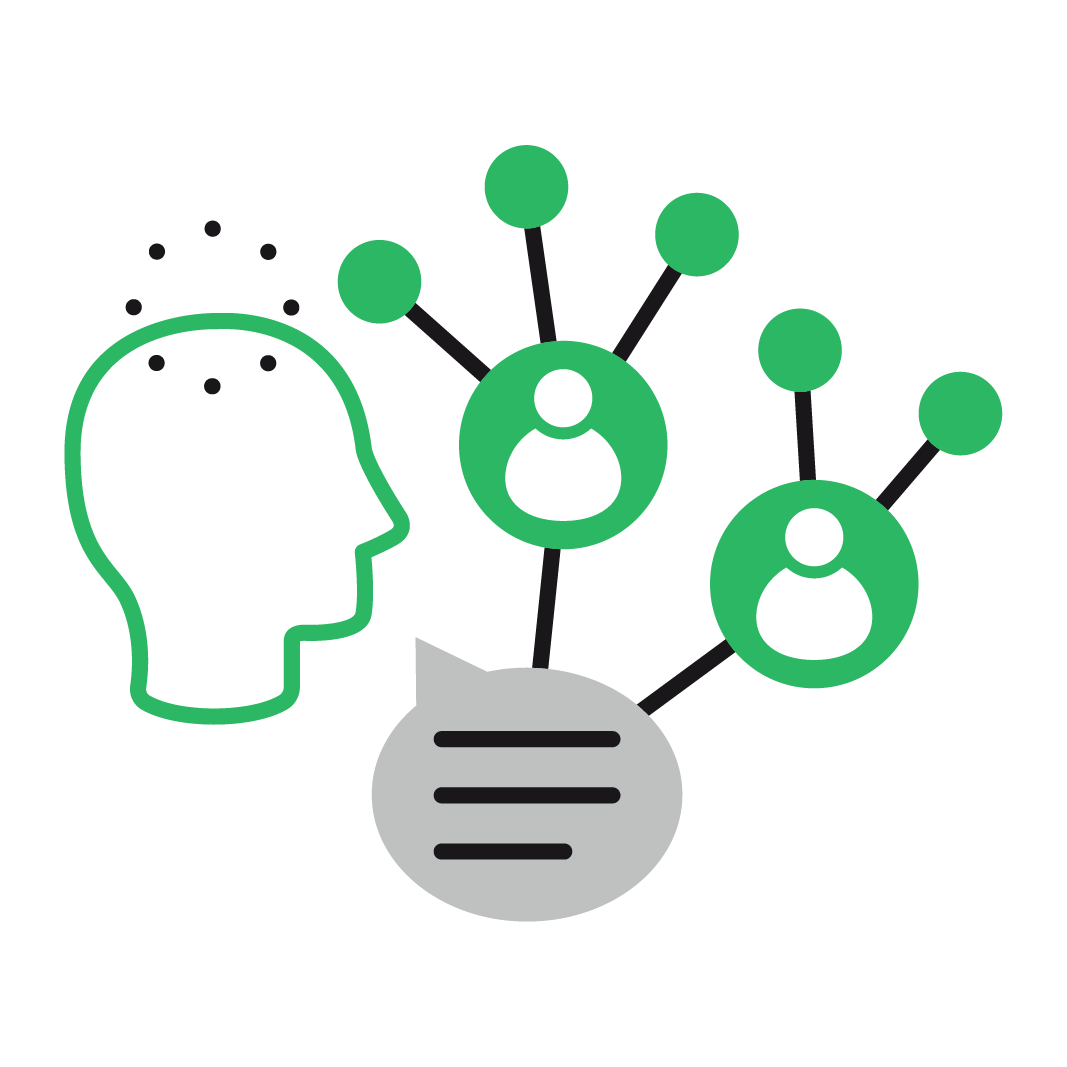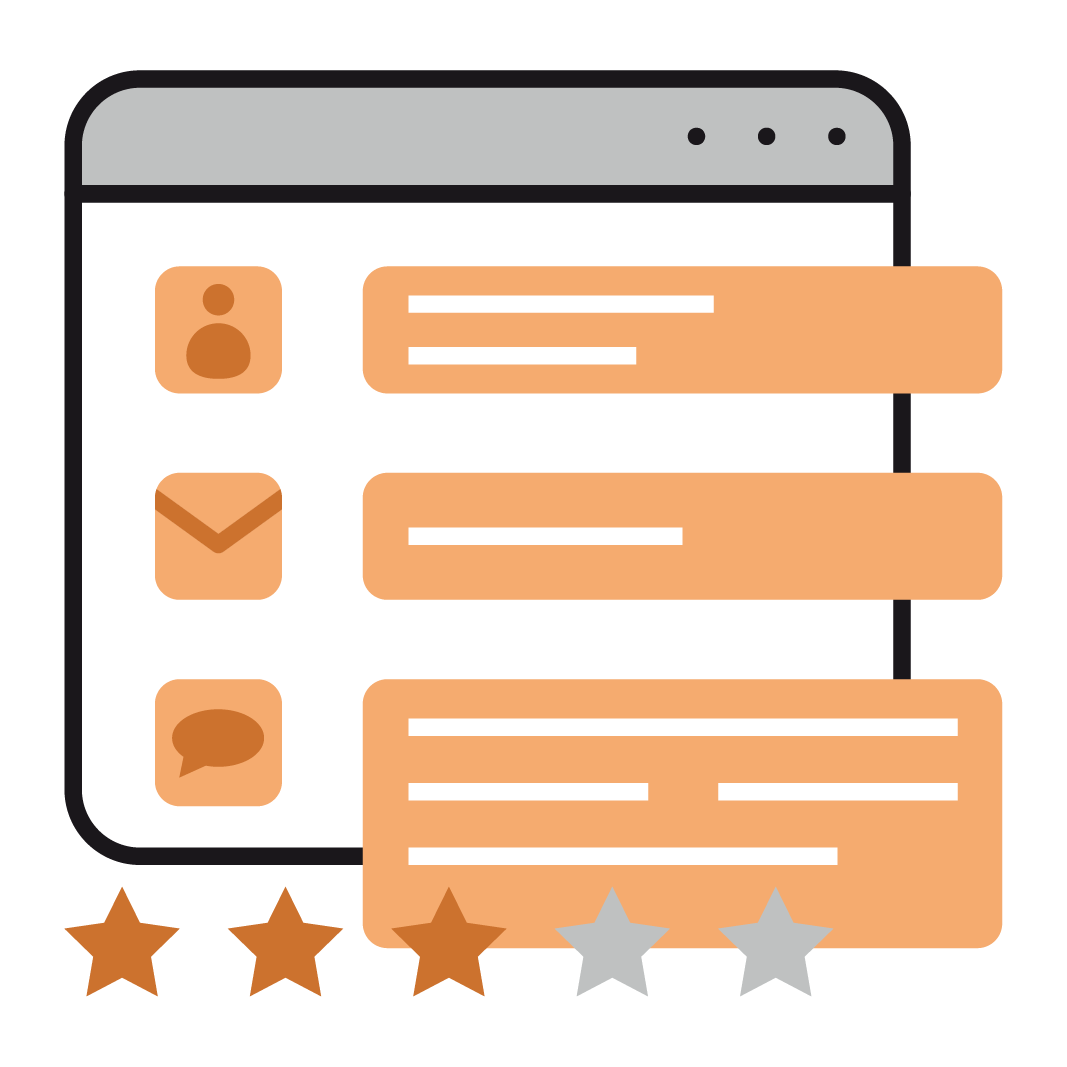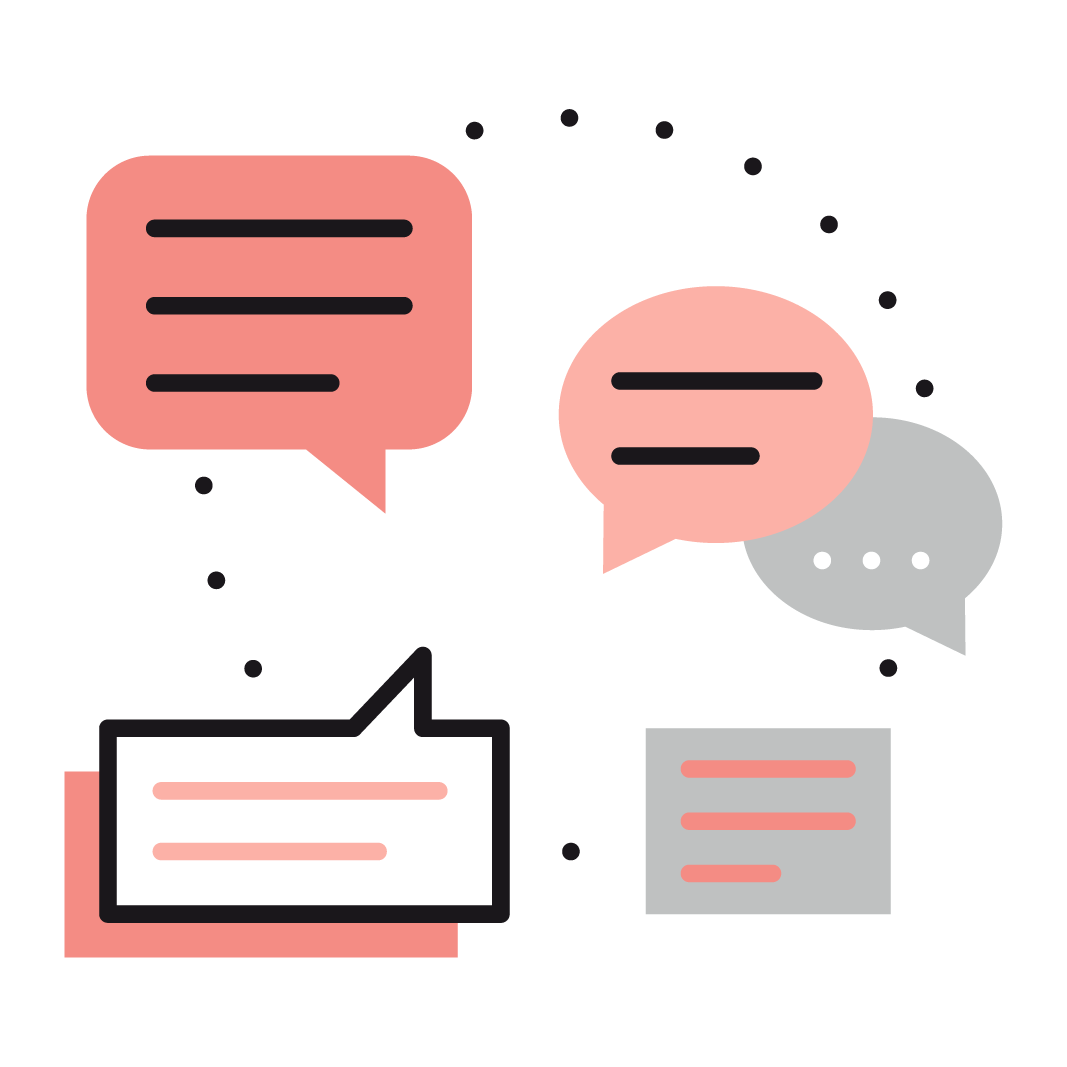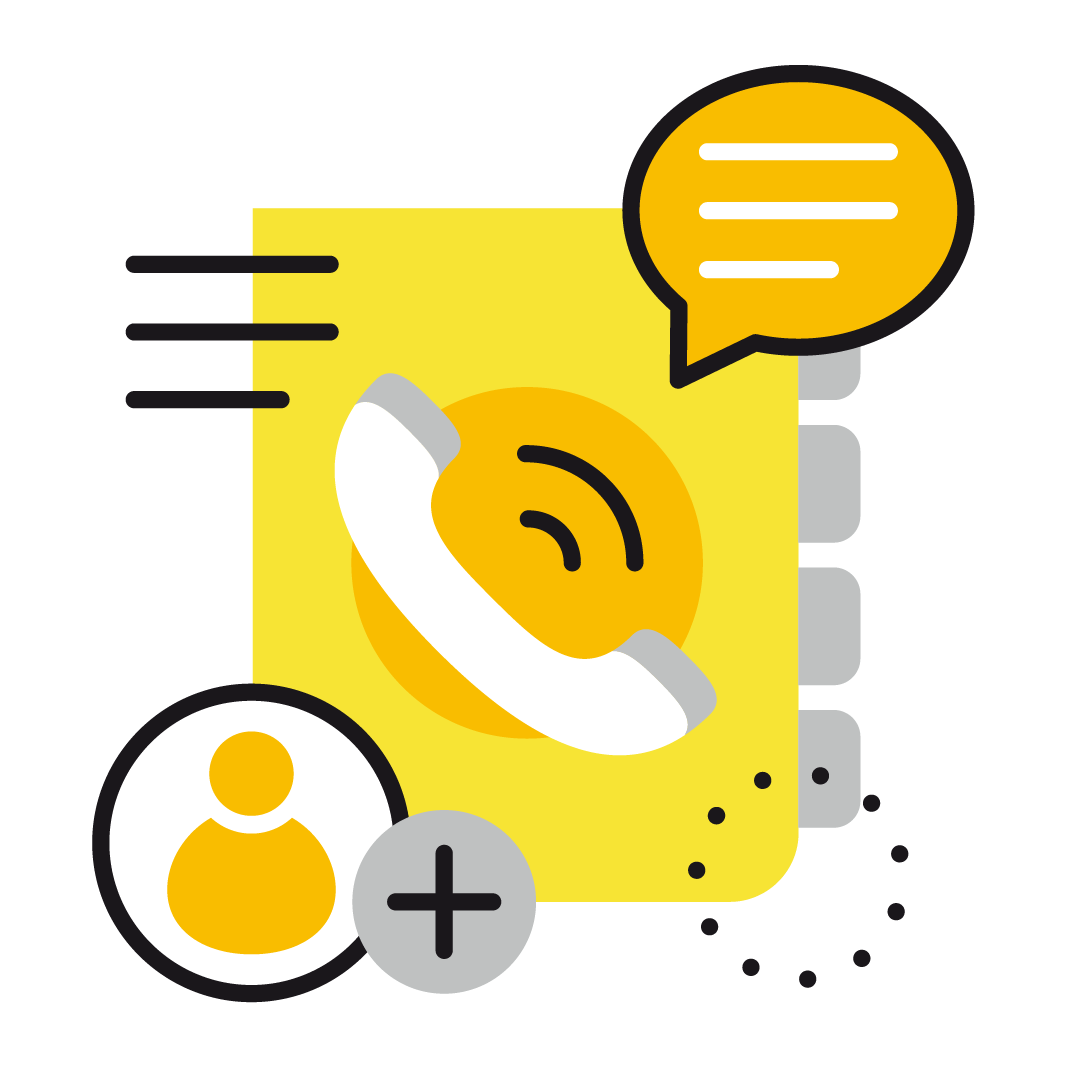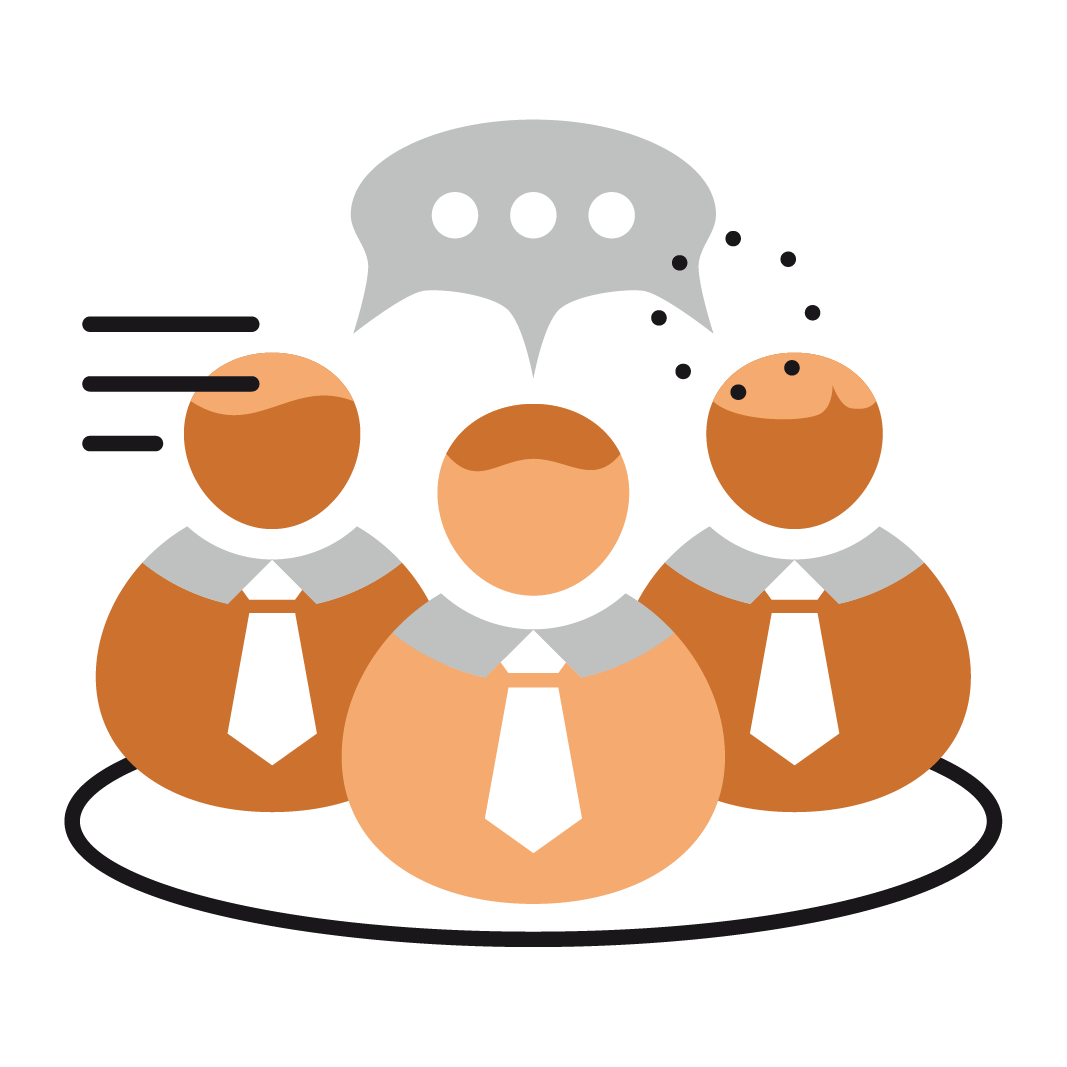 As you can see, there's nothing for you to figure out here.  Just use the settings included and you can have a super persuasive email in absolutely no time.
The Hybrid Persuasive Landing Page Builder
This persuasive landing page builder creates personalized landing pages and includes a DFY prospecting video. (An example of which you can see below) 
The great thing about these videos is that they look as if they are speaking to your clients on a 1 on 1 basis. 
By adding the personal 'touch' to the video and landing page – along with the persuasive email, you'll find that the combination of all these elements helps you close clients faster and easier than ever before! 
Here's What The Landing Page Looks Like:

(All The Tokens Shown On The Personalised Landing Page Below Would Dynamically Change According To Business Lead You Choose To Make A Contact With).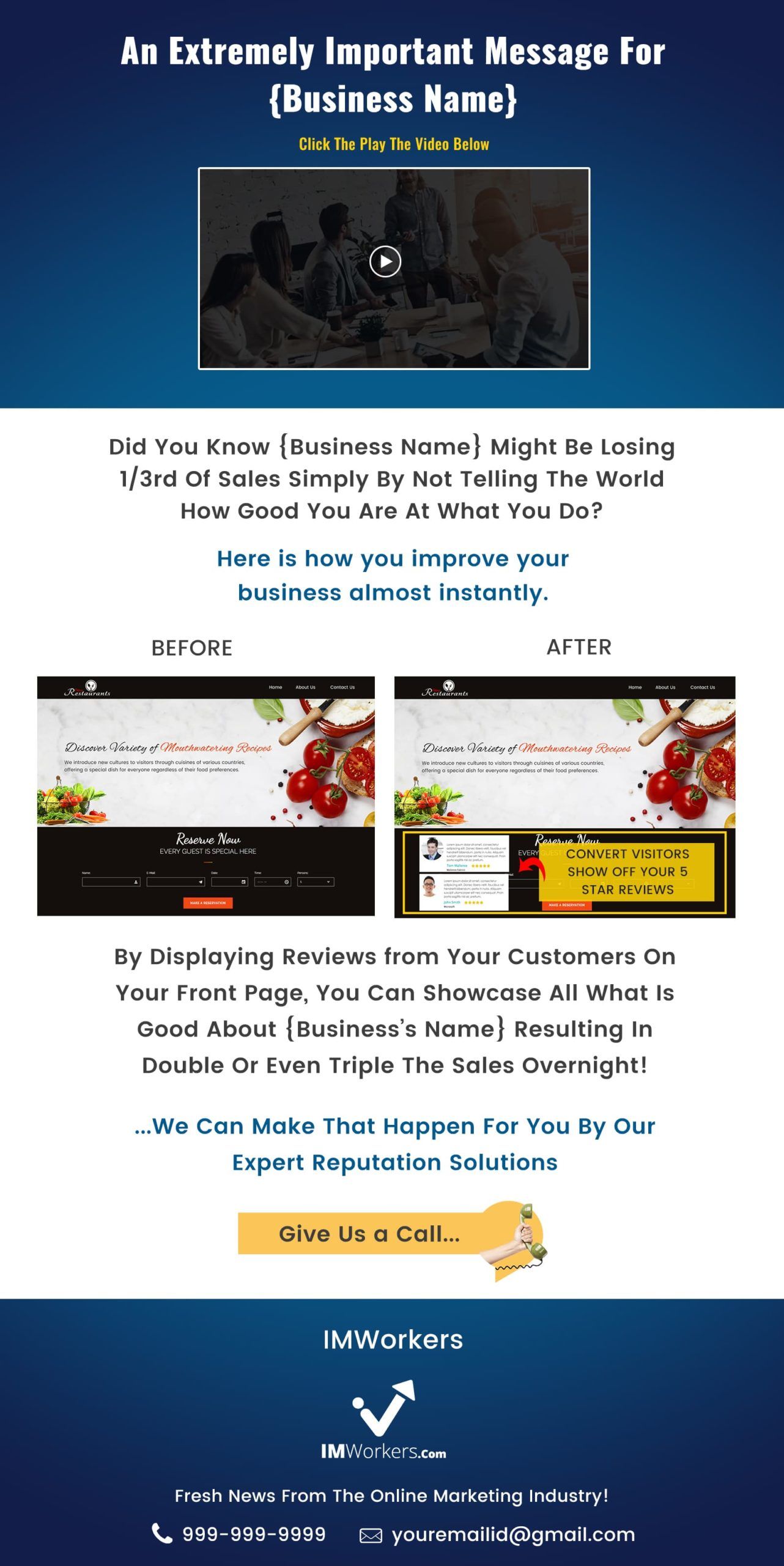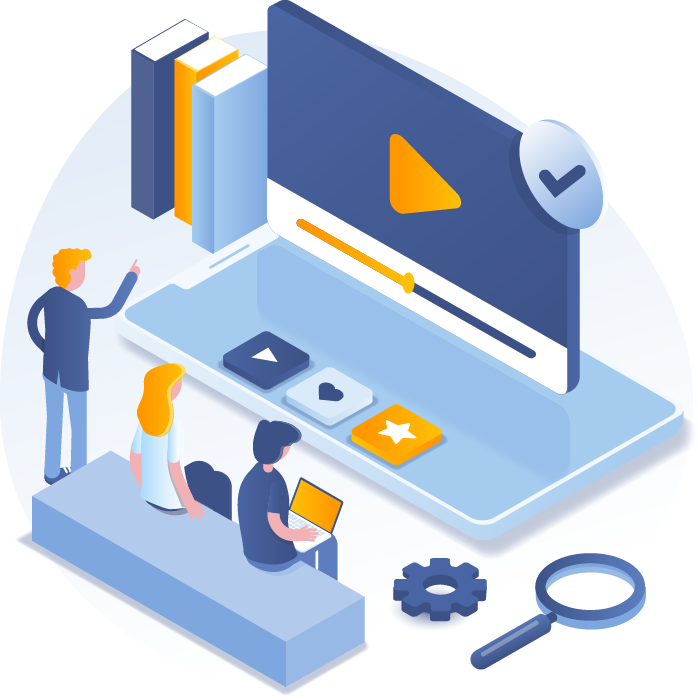 Done-For-You Prospecting Video Included With The Hybrid Landing Page
Also included is a high converting prospecting video.  There's nothing for you to do here.  The video does all the work in convincing your leads to contact you.  When you connect this with the landing page, it will help you close clients like gangbusters.
Here's An Example of The Done For You Prospecting Video:

(DFY Prospecting Video Below Is Added To The Landing Page Automatically For Even More Conversions)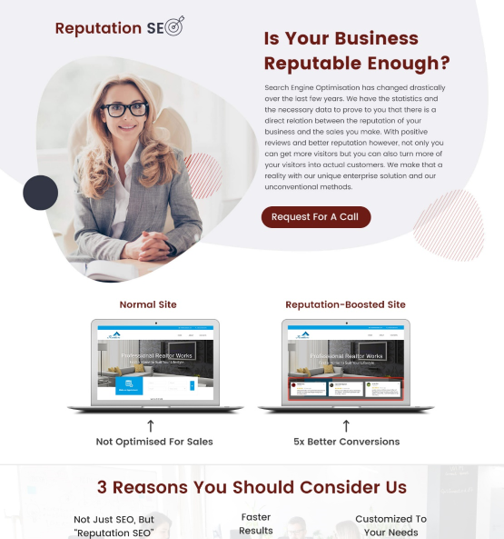 A Done For You Client Attracting Consultant Site.

This is a professionally designed made-from-scratch website to help you sell website reputation management services. This is where your clients would be landing at first and this is what is going to be instrumental when it comes to leaving a great first impression on your clients, helping you close more deals faster. 
All you need to do is edit a few details, upload, and you're ready to go.  (My team will show you how to make the quick edit changes)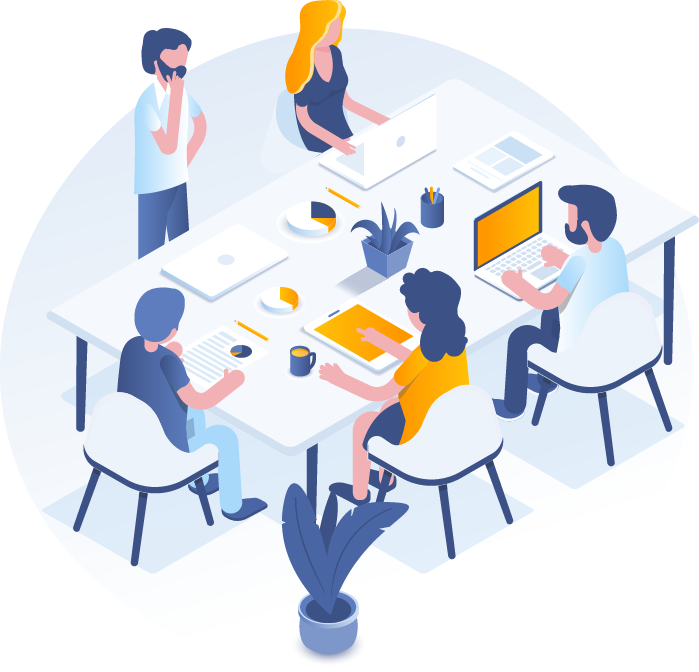 The Reputation Closer Quick Start Training Hub

You'll also be able to access a quick start guide to help you get off and running as quickly as possible.  I've also put together a set of top notch videos as well.
There's no learning curve here.  Everything you need to know to start getting qualified leads to contact you is included.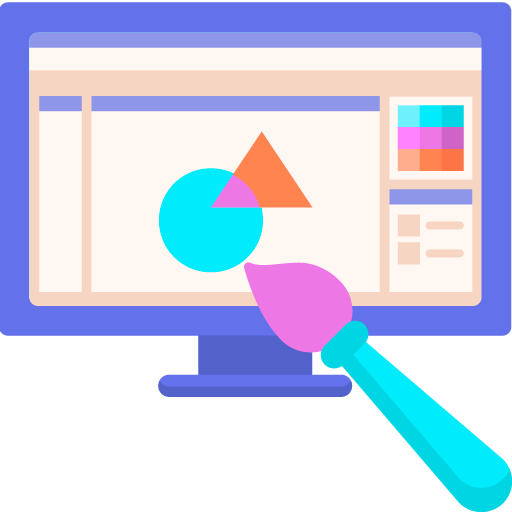 A Set Of Fully Editable Professionally Designed Logos
It's not enough that you offer reputation management services, you also need to look the part that says you're a professional agency.  That's why I'm including these logo sets so you can brand yourself directly from the start.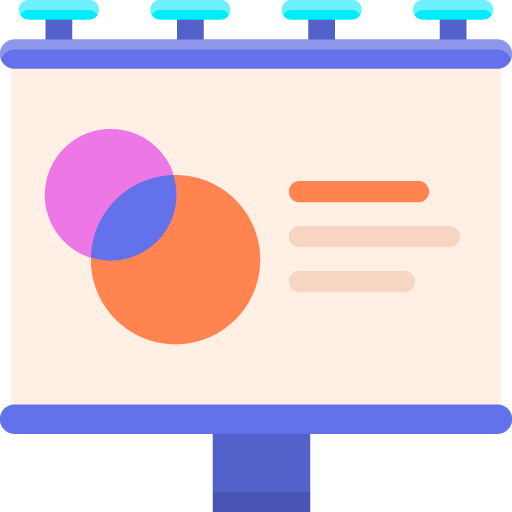 A Set Of Print-Ready Flyers
If you want to get the word out for your reputation management service agencies, don't worry…I've got you covered.  I'm including these ready made printable flyers with your Reputation Closer account today so you can get even more market share and make even more money!
Use them offline or even digitally in social media.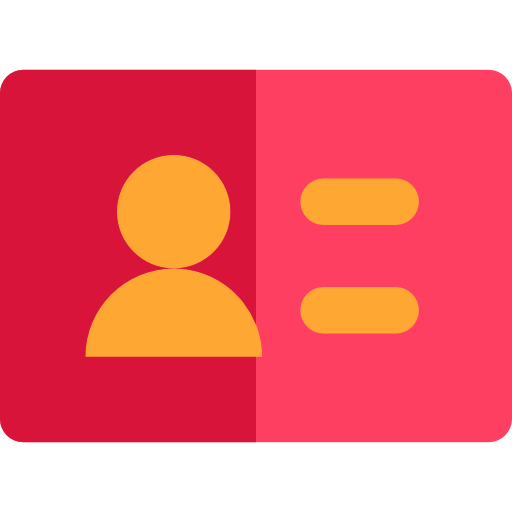 A Set Of High Quality Business Cards
You always want to make a great impression no matter where you are or who you're talking to.  You will find that some people will ask you what you do. When you explain that you help with reputation management, some will ask if you have a card.
That's why I'm also including these business cards for you too.  By having a card available, you'll be able to let people follow up with you offline so you can close even more deals!
All These Businesses Need Customers, That's Why They're Willing To Pay You Thousands of Dollars.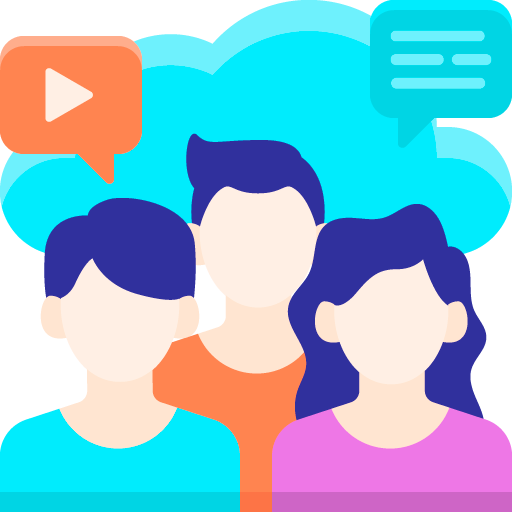 We're now living in a time where a business' reputation is front and center with only a swipe of the finger.  Since that's the case, if a business gets bad reviews, news travels fast online.
This affects their bottom line immensely and they not only lose potential new customers, but struggle to keep the ones they already have.
That's what makes offering reputation services so attractive.  Because you'll literally come in and be the hero that helps them not only survive bad reviews, but thrive as a business.
With Reputation Closer, You'll Hold All The Leverage.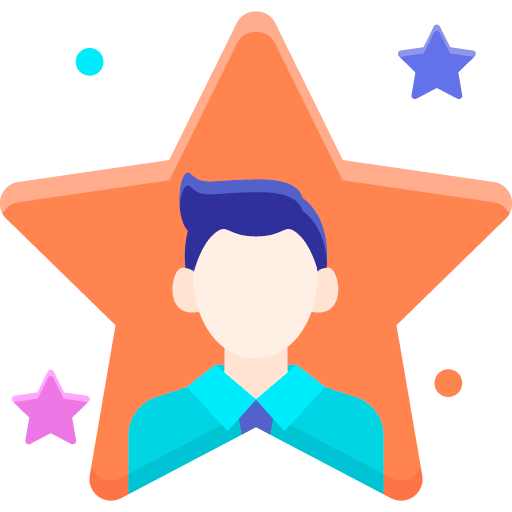 Most local marketers are timid when it comes to offering any type of service to local business owners.  But with Reputation Closer, that won't be the case for you.
Because you have a true skill and service that business owners desperately need, you'll be in a position of power and be able to close the deal.  Without your help, they could eventually go out of business from lack of customers. 
But with your help, it could turn around and increase their bottom line.  This alone will give you a 'one up' when you're speaking to the qualified leads that Reputation Closer automatically vets for you without a single cold call.
You'll Laugh At The Fear of Rejection!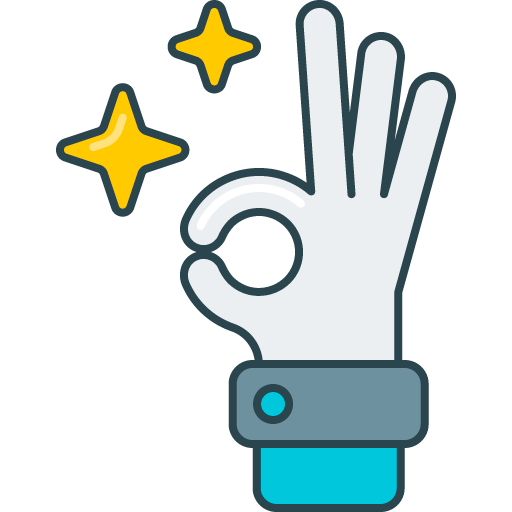 One of the biggest things that we've seen that stops people from getting started with reputation service marketing is the fear of being rejected over and over.
But when you use the Hybrid Persuasive Technology included with Reputation Closer, (not to mention all the other items included) – you'll find that fear of rejection really is a non factor.
As a matter of fact, when you have so many business owners contacting you personally, you'll look rejection in the face and laugh hysterically!
Give Your Existing Local Agency A Cash Injection!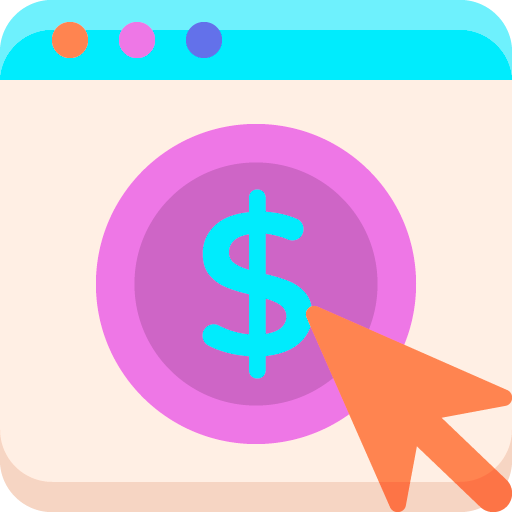 If you're currently offering services such as SEO, web design, graphic design, and social media to local businesses…you could boost your agency even further by offering reputation services.
By tapping into the power of Reputation Closer's Persuasive Hybrid Technology, you could make even more money from one reputation client.  And afterwards, you can still offer other services as well. 
This can give you a serious cash injection starting this week!
But That's Not All.
Here's How Reputation Closer Can Bring You An ADDITIONAL Six Figure Income.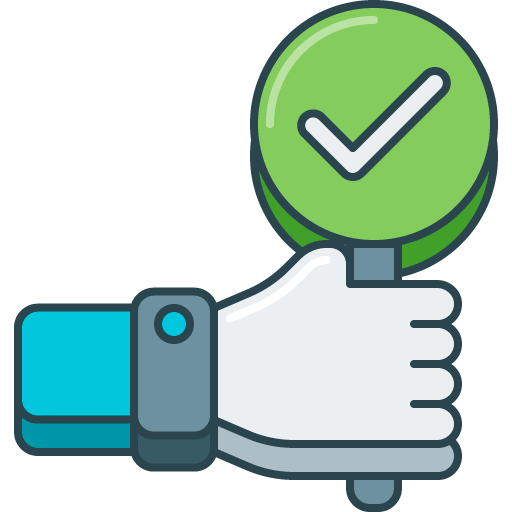 You know what?  Reputation Services with the Hybrid Persuasive Technology included in Reputation Closer is only the beginning.
There's so much more profit opportunity that you'll be able to tap into and it all starts with Reputation Closer.

Just take a look at what you'll be able to do with the leads over time: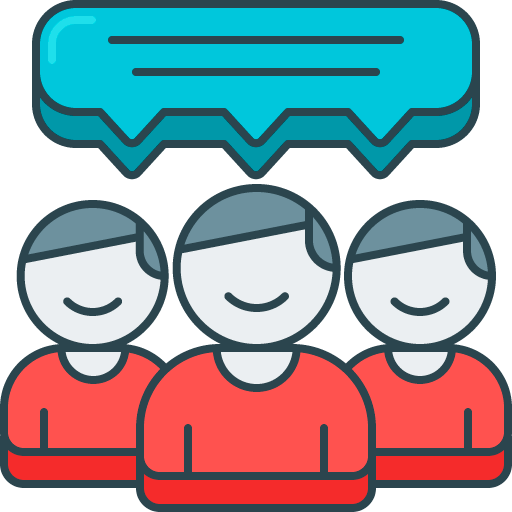 Create an ongoing flow of leads that you can keep in your pipeline for future services you launch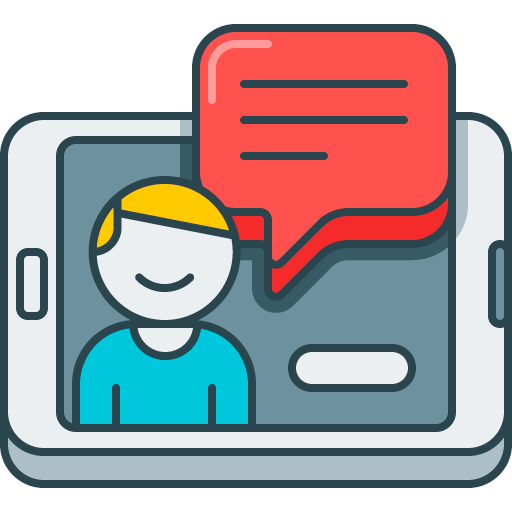 Use the leads to boost 1 on 1 consultations for even higher profits after selling them on reputation services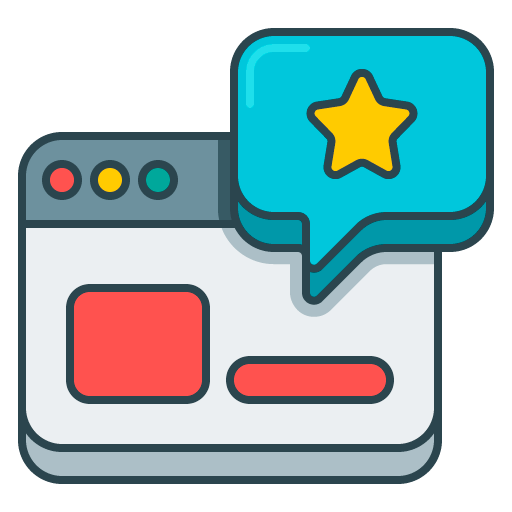 Create a newsletter & keep yourself in the forefront of their mind.  That way, when they need help, they'll turn to you for your services you offer and you get paid handsomely!
And these are only a handful of examples.  There's many more that can put even more money in your pocket and Reputation Closer's Hybrid Persuasive Technology will be the reason that happens!

Here's My 100% Satisfaction Quality Guarantee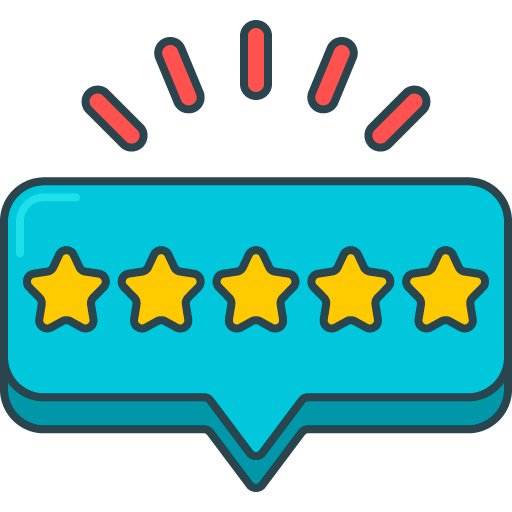 We strive for 100% satisfaction and will honestly try to accomodate any buyers needs. We do incur substantial cost to have our staff modify and install the sites including keyword research and on-page optimization.
Therefore NO REFUNDS Are Offered. 
To help you make your purchase decision we are including both demo sites on the sales page so there is no mystery as to what you are getting. If you are not sure please ask before purchasing. Thanks!
Just To Recap, Here's What You're About To Get Access To In The Next 5 Minutes…
The Reputation Closer Mega Lead Finder Software
The Hybrid Persuasive Email Builder
The Hybrid Persuasive Landing Page Builder
Done For You Prospecting Video With Landing Page
Done For You Client Attracting Consultant Site
The Reputation Closer Quick Start Training Hub
A Set of Full Editable Professionally Designed Logos
A Set of Print-Ready Flyers
A Set of High Quality Business Cards
You're Only One Click Away From Getting $1k-$3k Checks Like Clockwork.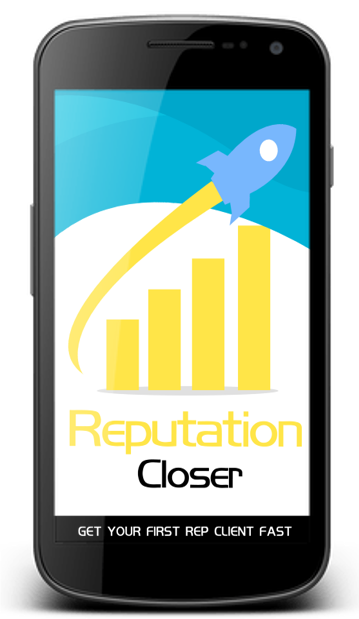 An offer like Reputation Closer doesn't come along often.  There's no other software that has the hybrid persuasive technology included with Reputation Closer.  And especially not at the price.
But that's not even the best part.  The minimal one time investment you'll make today is only pennies compared to the multiple four or five figure checks you could make from Reputation Closer.  Even in as little as 7 days! 
That's why you need to click the order button today.  You're not just getting some 'hack' that a wannabe guru is offering you.  You're getting access to a verified software platform with the first to market hybrid persuasive technology that you can use to generate massive profits from local businesses over and over. 
FOREVER. 
Even if you only closed one deal a month for $500 dollars that's still worth your investment in Reputation Closer today. 
But as you'll soon see, you can have so many local businesses contacting you asking for your help.  Reputation Closer makes this possible and it will be like a lead factory machine that spits out cash like clockwork!
The only thing you need to do? 
Make the decision now to get Reputation Closer today.
Hurry!  Before The Price Goes Up.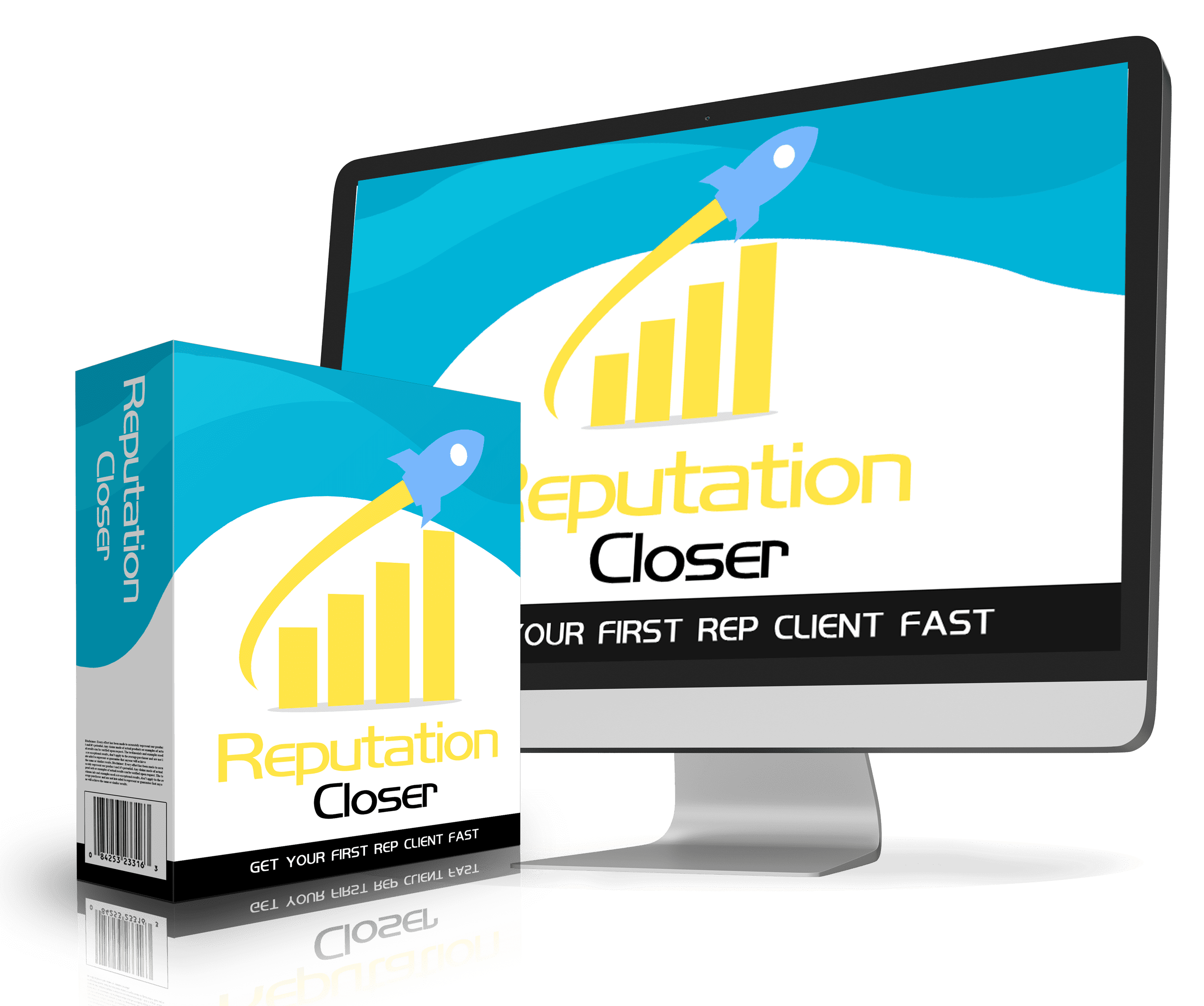 Unfortunately, Reputation Closer is only available at this low of a price for a limited time.  But even if I doubled the price of Reputation Closer, it would still be worth it.
Honestly, knowing that you can charge at least $1,000 per client (not including monthly retainer) for your reputation services…that would make Reputation Closer worth at least $997.  Wouldn't you agree?
But during this special launch phase, you can get access to Reputation Closer for only a fraction of what you would normally have to pay. 
However, you'll need to act fast.  Because the price is rising everyday.  When this special launch phase is over, Reputation Closer could almost triple in price!
And remember, Reputation Closer's Hybrid Persuasive Technology makes getting clients for your reputation services a breeze.  All the heavy lifting is done.
There's no need to convince business owners to talk to you.
There's no more need to cold call or even send cold emails.
There's no guesswork involved.
The only thing left for you to do is to click the button below to get access now and we'll get you set up immediately so you too can start closing clients on your reputation services asap!
Go ahead and get access now.  You'll be glad you did.