1-Click Lead Finder
When you unlock the Pro version of Revio, you get access to a proprietary lead finder that would hand you over 100s of qualified and red-hot leads at a single click of your mouse. Simply type a keyword and set up your desired location and the app would return hundreds of leads with ratings and review sentiment analysis done on them already in a matter of a few seconds. The intuitive dashboard makes it even more easier for you to identify the best leads for prospecting.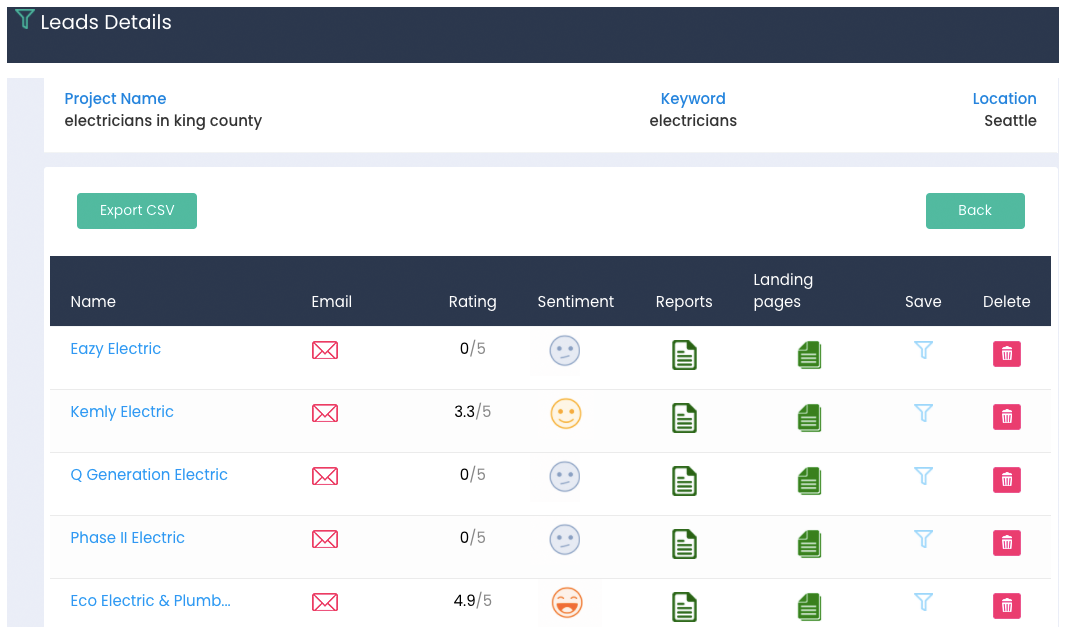 Create Professional Reports For Clients
Instantly catch the attention of your potential prospects and convert more of your prospects into your paid clients with a professional looking report complete with your own branding that you can generate with a single click. These reports use a value-first approach so they not only point towards the problematic areas but also give them recommendations that ultimately help you close even more clients faster and easier.