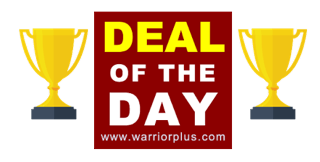 ATTN LOCAL MARKETERS: THIS  "DIGITAL GOLDMINE" HAS BEEN HIDING UNDER YOUR NOSE FOR YEARS…
New Software Instantly Find You Red Hot Local Leads Who Desperately Need This Long-Forgotten But Highly Effective Service
That You Can Easily Outsource  | NO Cold Calling Or In-Person Meetings  |  HERE'S HOW:
Click Play – See How It Works:
From Seeing REAL Results As A Local Marketer
Instantly Find "Low Hanging Fruit Clients"

Enter any keyword & location of your choice.
Our software will instantly identify businesses in dire need of the service we'll be providing


Close Clients Using Our Proven Email Templates

You'll get to use the same exact email templates that we're using to close deals with ease.
These are proven to work and it's one less step of guess work removed…
Outsource The Service For Cheap

Once you've closed a client, use our included resources to provide the service we're selling



Beam in pride, as your hard work will reap you with great rewards…
Easy payments by selling a service that business owners WANT an need!
Dear Overworked Marketer,

Do you feel like no matter how hard you work, you aren't able to see any results?
Ever feel like there's a missing piece to the puzzle?
You're certainly not alone.
The good news is, I have a true solution for you…
(the same one I personally use to make a KILLING in local marketing)


Hi there, it's Mo Taqi here.
I'm not going to waste your time so let's cut right to the chase…
You see.. in order to earn in local marketing, you MUST provide biz owners with what they want.
It's just common sense.
So what do biz owners want the most?
You might think it's new leads or customers.. But it's not!
In a recent survey, business owners were asked what metric they valued most.
And it might surprise you…


Yes, your eyes aren't fooling you…
Business owners value Google Rankings more than new leads or customers.
But that leads us to another issue;
Ranking Businesses On Google Is A Time Consuming & Tedious Task!
There are so many moving parts involved in ranking a business on Google…
Backlinks, schema, keywords, you name it!
It can often take you months to learn everything.
And even if you DO know a lot about SEO, not all businesses can be ranked.
But there IS a little-known yet insanely powerful trick for ranking  businesses on Google.
It's so easy you might not believe it…
So what are we talking about here?

I'm Talking About Citations!

No, not the kind you get if you're speeding…
These are local citations.
Simply put, a local citation is any online mention of the name, address, and phone number of a local business.
Google LOVES local citations, and gives businesses that have them higher rankings.
This is because they help verify that the business exists… 


Business Owners Often Don't Build Citations Or Set Them Up Wrong…
Little do they know, properly setup citations are a surefire way to get higher Google rankings.
(This is where you can come in and charge a pretty penny!)
Now you might have TWO burning questions…
How Do I Find Businesses With No Citations?

Finding businesses with no citations is like finding a needle in a haystack.
Heck, it's more like finding diamonds in a dumpster.. That's because Google will NOT tell you, and nobody else will.
How Do I Build Citations For Businesses?

This part is the easiest, even a 10 year old could learn how to build citations in 1 day…
Or you could outsource the work.
If you could instantly find businesses with no citations or improperly setup ones…
…wouldn't it be easy to make big bucks as a local marketer?
Google Rankings are what matter the most to biz owners… And citations are a MAJOR factor in how websites are ranked…
Here's the good news…
There's A Dead Easy Solution!
Yes, we did the impossible.
By putting together software that finds businesses who desperately need local citations…
Allowing you to get biz owners sky high rankings.
Simply enter a keyword + location and our new software will instantly show you who needs local citations the most…
So without further ado, let me pull back the curtains and tell you what this is all about…



"Instantly Find Businesses In Dire Need Of Citations For High Google Rankings"
Businesses deem Google Rankings more important than leads or customers.
And local citations are a major ranking factor…
Which is why we put together Citation Profits, allowing you to instantly identify businesses with local citation issues.
See Citation Profits In Action:
 Reports & the landing page feature require upgrade.
Service Fulfillment Resources + Training Included
YES, We Show You How To Provide Citations To Your Client…
You get EVERYTHING you need to profit.
Not only will you get our software, but you'll also receive our free step-by-step training…
…that shows the ins and outs of becoming a MASTER at creating citations.
So when you close your first client, you can feel confident that you'll be able to provide citations as a local service…
(We also show you how to outsource including all the necessary DFY resources that you can get and that can be seen below and will make fulfillment child's play)

Here's The Resources You're Getting…

Inside this guide, we'll show you how to effectively outsource the citation building service…
…for the cheapest price possible, while getting the best quality.
Allowing you to work smarter, not harder!
This is perfect if you're low on time, or have too many clients to handle.

Client Uptake Questionaire

You've acquired a new client. What do you now?
You'll need specific details in order to provide the service, and it can be a hassle going back and forth asking for different details.
Which is why we're giving you a questionnaire you can send to your client, and get all the details you need in one scoop…

Outsourcing Task Template

Send this copy & paste template to your VA and outsourcer, so they can fulfill the citation service properly.
They'll receive instructions and the tasks they need to complete to start building citations for your client…
Along with a reminder to send back a complete report to you when they are done with the job.

(Profit In 3 Easy  Steps…)

No More Struggling To Sell The Same Old Services!
Say Goodbye To The Days Of Rejection & Zero Earnings…

Remember, Google Rankings are what business owners want (even more than leads & customers!)
And by finding business owners with local citation issues.. you can easily give them a ranking boost and charge them a pretty penny.
That they'll happily pay for…
In only 4 simple steps:
Step 1 – Let our software identify businesses with local citation issues
Step 2 – Use our DFY proven email templates to close clients
Step 3 – Follow our step-by-step training to provide the citation service (we also show how to outsource the work)
Step 4 – Get paid big bucks by your client!
You'll Also Get A Done For You Consultant Website For FREE!

We want you to have everything you need to see success as a local marketer/consultant/agency owner.
Which is exactly why I paid my team to put together a website that will establish you as a credible agency owner…
Helping you close more clients…
If you were to hire someone to do this for you, you can expect to shell out a couple grand.
Today, you get it for FREE!
You'll Also Receive A Starter Pack For FREE…

I want to make sure you can get started right away.
So I am also giving you free access to this starter pack that will help you be up and running as soon as today.
This starter pack includes:

And The Insane Value Doesn't Stop Yet!
We Are Including A Value Packed Masterclass For FREE….
We want you to get the most out of Citation Profits as a customer.
And that's exactly why we made the decision to hold a 100% FREE Masterclass for the customers of Citation Profits.
We'll be revealing some tips and tricks that will help you close clients faster.
This is a pure value training that will only enhance your purchase.

Did You Think We Were Going To Stop There? 
Close Clients With Ease Using Our FREE DFY Email Templates…
We want this package to be complete as possible.
And that's exactly why you'll be getting our 3 DFY email templates.
These templates were written by a top-flight copywriter, and they are proven to work like gangbusters.
It's proven to help you stand out as a marketer, and grab the attention of your prospects.
And more importantly, it will get you to the good part…
Closing more clients!

People Just Like You Are Loving Citation Profits
I always felt like there was a missing piece to the puzzle when it comes to earning with local marketing.
But that's solved thanks to Mo's new software Citation Profits.
I can finally find business owners who can be easily ranked via citation services, instead of doing all the manual work myself.
It's one of those things I wish I thought of myself.. Darn, you Mo! 😛 
Mo offered me early access to Citation Profits and I accepted. To be honest, I accepted it to be super buggy & non functional as most local software is. But it wasn't.
It does exactly what it claims, identifying business owners in need of citations. 
I'll certainty be using this myself and can't wait to see the results.  
 Let's Address The Elephant In The Room…

We all know there's no shortage of garbage products selling for a good price.
So what makes Citation Profits different?
I'm glad you asked, there's nothing wrong with having a little skepticism.
Here's the truth, there are NO hidden fees or catch.
And if you're wondering why we're doing this…

Lowering the price will naturally attract more people to us, meaning more potential success stories…

It gives a chance to the little guy with a lack of resources…

And when I have these success stories, it will make it easy as pie to sell my other products
Here's Everything You Get With

Citation Profits Software
Citation Profits allows you to instantly spot businesses with local citation issues…
By offering a citation service, you can get biz owners high rankings on Google, and charge them a pretty penny.

To make this package even more complete, we're also going to give you our done for you email templates.
This was put together by a top-flight copywriter, with the goal of grabbing your prospects attention, and the good part — closing them!
Normally, you'd pay hundreds for materials like these, but you get it for FREE today with Citation Profits.

DFY Fulfillment Resources
These resources include:
DFY Fulfillment Guide
Client Uptake Questionnaire
Outsourcing Task Template
You get everything you need to either fulfill the service yourself, or outsource it.

You're going to get everything you need to see great results with Citation Profits
So you'll get a professionally made and designed consultant site that helps you showcase your services like a professional as well as give credibility to your services.

You need as much resources and materials as possible to look like you're a trusted agency or consultant.
This is why we're going to include a starter pack at no extra cost.
You're going to get a set of premium logos, flyers, and business cards.

We get it. Not everyone is good at techie stuff or born with a computer science degree.
That's exactly why I made it a priority to put together a quick start guide that explains everything.
Everything from the bare basics & to how to make the most out of Citation Profits.
These Bonuses Will Be Taken Down When This Launch Special Expires So Hurry Up!
To help make the entire process of client on boarding experience simpler and smooth, we are including a DFY professionally written proposal template.
Simply fill it out and send it to them… .and you have got yourself a paid client on-board in a snap!

After acquiring a client you may be thinking, how much do I charge for these services? This is exactly why we put together a pricing guide, that shows you how to find the perfect price to charge your clients

We put together a checklist that helps you stay organized and details everything you need to start getting clients….

100% SATISFACTION GUARANTEE

We strive for 100% Satisfaction and will honestly try to accomodate any buyers needs. We do incur substantial costs to have our staff modify and install the sites including backend infrastructure and all the data mining..
Therefore NO REFUNDS Are Offered.
To help you make your purchase decision we are including demo for DFY site & software on the salespage so there is no mystery as to what you're getting. If you are not sure please ask before purchasing. Thanks!


Sell To Uninterested Business Owners & Face Constant Rejection

Look, businesses are get dozens of calls and emails daily selling the same old services.
You need to stand out by offering a unique & mega profitable service…
Instantly Find Clients That Are "Low Hanging Fruit" 

Remember…
According to a recent survey, business owners valued Google Rankings as the most important metric.
Not leads or new customers… But rankings!
Citation Profits finds businesses with citation issues, enabling you to get them higher rankings on Google.
It's like shooting fish in a barrel..
And there's NO guesswork involved.
That's because you're getting our proven email templates to contact clients, along with our training that shows how to deliver this service.
This is truly where the money is!

What You're Getting Today…

Citation Profits – Value: $497
DFY Agency Website – Value: $397
Starter Pack – Value: $297
DFY Prospecting Template – Value: $297
3 Fast Action Bonuses – Value: $397
Pricing Guide – Value: $97
DFY Fulfillment Guide – Value: $97
Client Uptake Questionnaire – Value: $97
Outsourcing Task Template – Value: $97
Quick Start Guide – Value: $97
Support Team Ready To Help 

Frequently Asked Questions
What is Citation Profits?
Citation Profits is a software that helps you find businesses with either no citations, or citations setup improperly
We also give you email templates to contact these business owners, along with training that shows how to deliver the service.
Remember, creating citations allows you to get your clients high Google rankings (they value that more than customers and leads!)
Are there any hidden fees?
NO! All you need is a one time payment to get access to Citation Profits and nothing else is required.
Is this a relaunch?
Citation Profits has been developed from ground up and has never been offered before either publicly or privately.
What countries are included in Citation Profits?
Citation Profits allows you to check for citation issues for businesses located in major english-speaking countries like United States, United Kingdom, Australia, New Zealand and Ireland.
Consider upgrading to the Pro version if you would like access to more countries including non-english speaking countries.
How do I find leads?
As soon as you enter your keyword and your desired location, software automatically finds hundreds of leads with analysis done on them already.
All you need to do contact the leads in need of a citation service (DFY email templates included)
What if I experience issues?
If you have any issues with Citation Profits, you can contact our support team at any time…
What devices does Citation Profits work on?
Citation Profits is a cloud based software so it works on all devices.
Is there a guarantee?
We do everything we can to make your experience as a customer pleasurable as possible. 
If you have any issues with Citation Profits, we are more than happy to help you out at our support desk.
For that reason, we have a no refund policy.
(Price Goes Recurring After Launch)